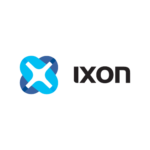 Secure remote access for building automation
IXON Cloud made secure VPN access easy for HVAC and building automation
Secured industrial remote access to your building's equipment (BMS / HVAC) can be hard these days. Use IXON Cloud to prevent unwanted security breaches and public internet exposure and get secure VPN access. Even in a complex infrastructure where a permanent VPN connection is needed.
The key features of connected buildings using IXON:
Access your building equipment remotely – use your normal configuration software, like being on-site.
The IXrouter is an industrial VPN router designed to offer easy remote access to controllers in BMS systems. Works with any PLC brand.
Create a secure VPN tunnel with access through the IXON Cloud platform – from anywhere.
Using M2M Cloud Cluster you set up a permanent VPN connection up to 4.000 remote locations.
Reduce the need for on-site support and travel time.
Benefits of IoT for building service providers using IXON Cloud
IXON brings security, cost savings and efficiency to building automation. Using IXON Cloud you benefit of IoT in the building automation with these features:
Remote access (VPN or Private VPN) to Building Management Systems and HVAC controllers. A permanent VPN connection up to 4.000 remote locations can be arranged with IXON M2M Cloud Cluster.
BACnet, ModBus and Ethernet/IP protocols supported for remote data collection, control and management
Advanced user control and full audit trail
Alerts & notifications via email and push messages
Flexible and scalable – add new locations as you grow
24/7 secured and monitored by specialists
Continuous updates and feature releases.
Remote access and control of building systems
Get real-time building services with an IoT network that connects all building systems into the same ecosystem. Primarily used in building automation, energy monitoring, HVAC, security systems, lighting, sensors and thermostats. Real estate properties are often geographically distributed in several locations. The IoT network enables remote collection of data from the building systems, controlling them 24/7, and granting access to colleagues or external estate managers, contractors or customers.
BAS, BMS and HVAC systems are connected with multiple devices. Manage and control them remotely through the IXON Cloud. You get full VPN access to these devices and controls with a click of a button through a web-based cloud portal – without any firewall configurations or restrictions during the installation. Easily manage your control panels (HMI) and web portals using Cloud Access.